Tripawds is a user-supported community. Thank you for your support!
Kobalt had been going downhill for a while. He started with a small cough that eventually moved into constant wheezing. We were so worried, we knew that a cough was the first sign of the cancer spreading. On April 4,2020  we ended up taking him to the vet and his cancer was metastasized in his lungs.
We took him home that afternoon with the intention of having the weekend to say goodbye. But once we were home he went downhill rapidly. He had two bowel movements while laying down and didn't try to move. We had to clean him up both times. His breathing was getting weaker and weaker.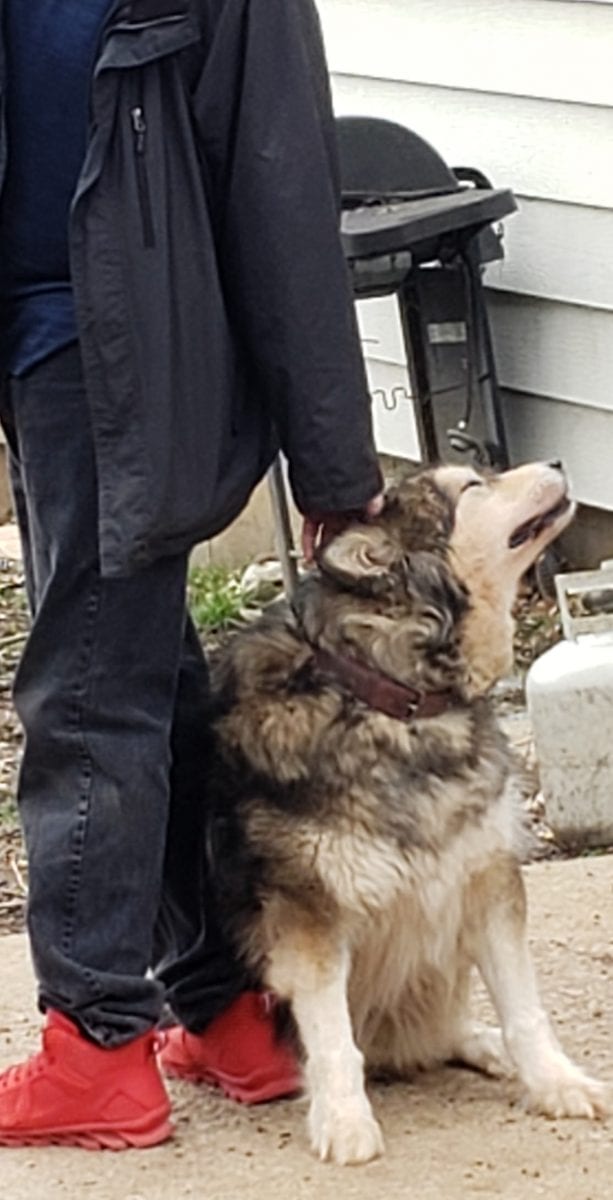 So we called the vet and made the most difficult decision, we'd be coming back in a few hours to say goodbye. We spent those few hours giving him hamburger meat and petting him. We just loved him the best that we could.
We took as many pictures as we could with and of him. We hugged and cried, and the other dogs did too. They came over quietly and one at a time (we were amazed because we didn't plan it.) Sat with Kobalt and us for about 10 minutes each and then would get up and walk away.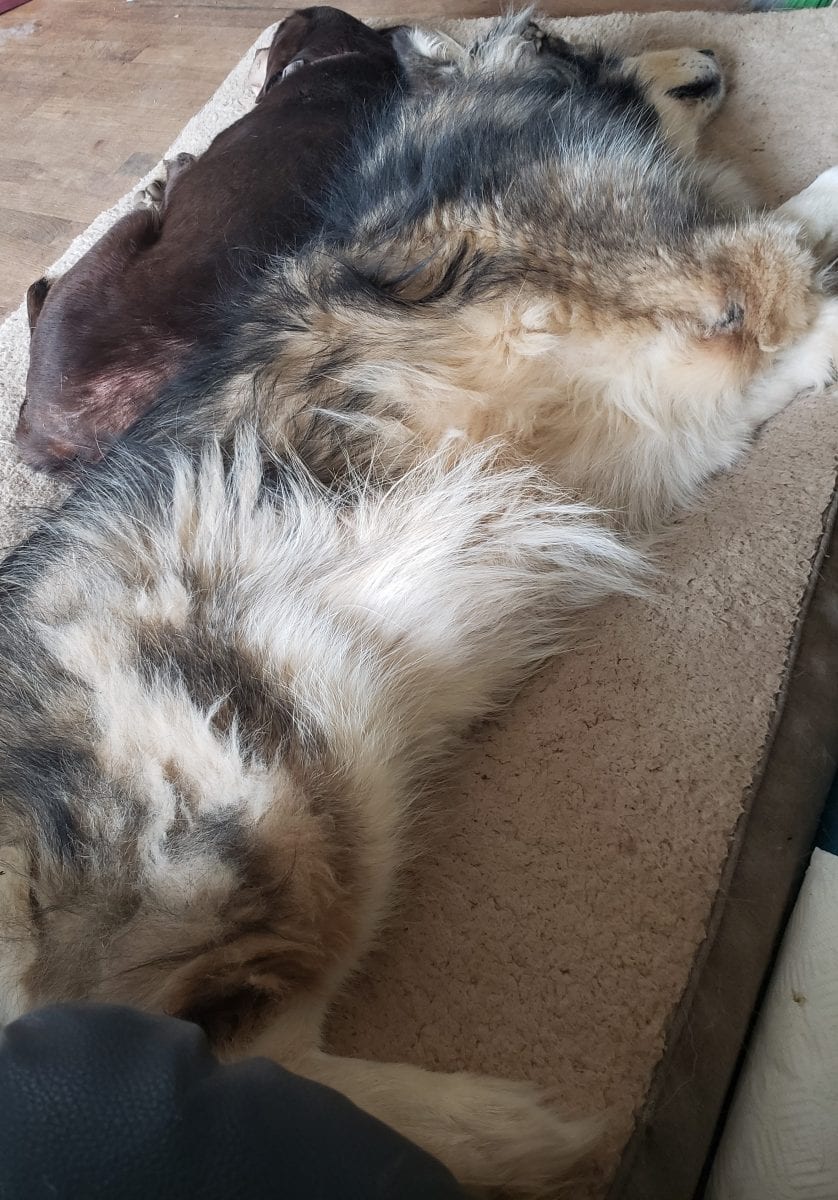 When the time finally came to go to the vet we rolled all the windows down in the car so he could enjoy the car ride. When we got there we just sat and waited and loved him as best we could. When it was time the vet was gentle and kind. She cried as well.
I was relieved when he went peacefully over the rainbow bridge . He wasn't hurting anymore and he would always be remembered as our goodest boy.
We're still grieving here and still have moments where we expect him to come up to us to ask for hugs and pets. It's always painful when he doesn't.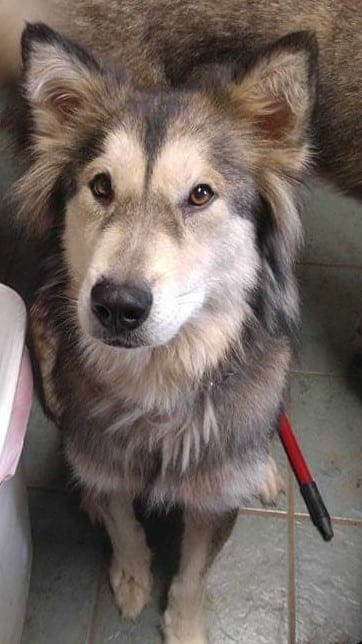 We received a lot of support from our friends and family. Many of them knew and adored Kobalt as much as we did (Kobalt was my service dog for a while and so he knew how to make people feel better no matter what was wrong.). We received beautiful gifts including a gorgeous hand drawn portrait of him, a plaster paw print from the vet, and a beautiful remembrance shelf for all of his mementos.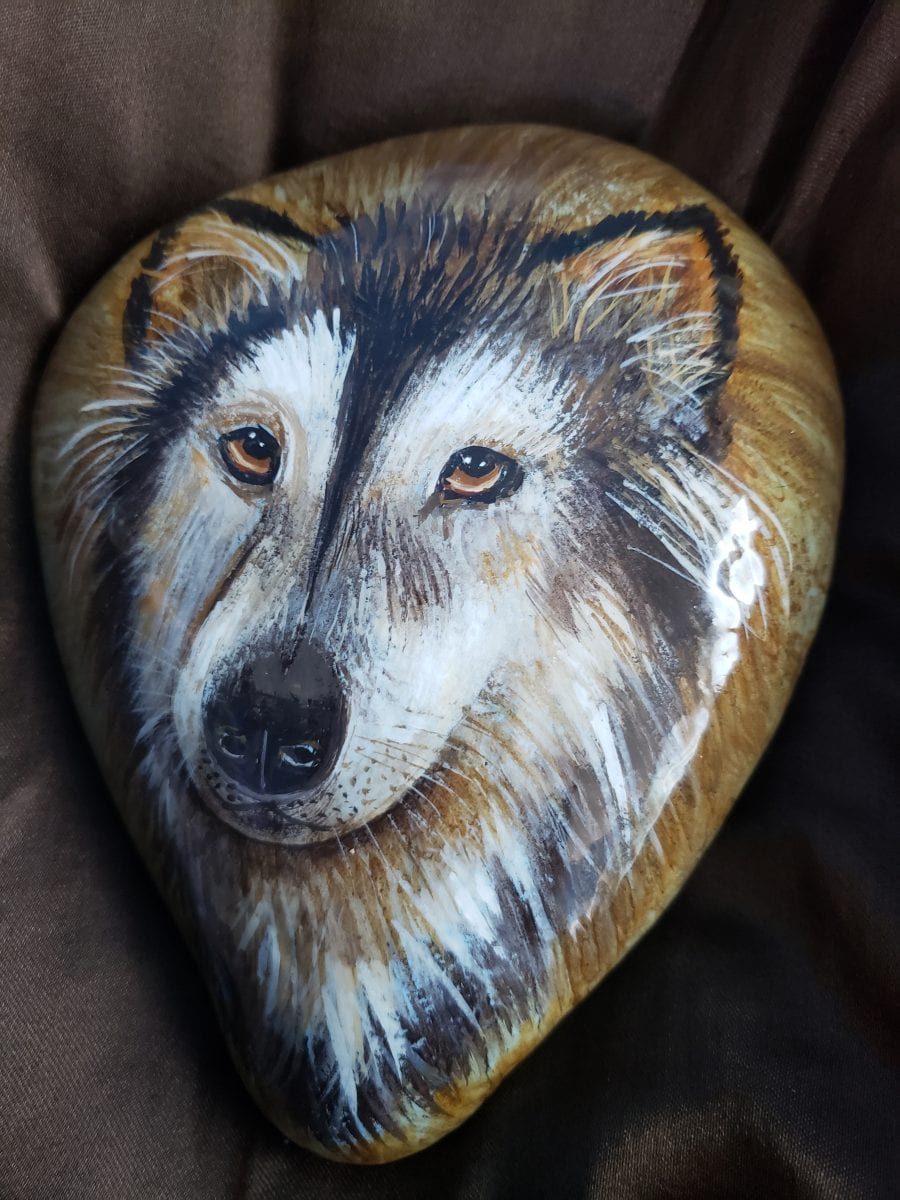 This is one of the most difficult things we have ever gone through . Seeing him go from a happy go lucky gentleman to an old tired dog was painful. We are extremely lucky to have spent 7 years with him. He was my wedding gift from my husband. He has been with us since we got married and the house feels empty without him.
Thank you for all the support we have had here. It has been a wonderful experience.
Kobalt Jaimison: February 7 2012-April 4 2020.